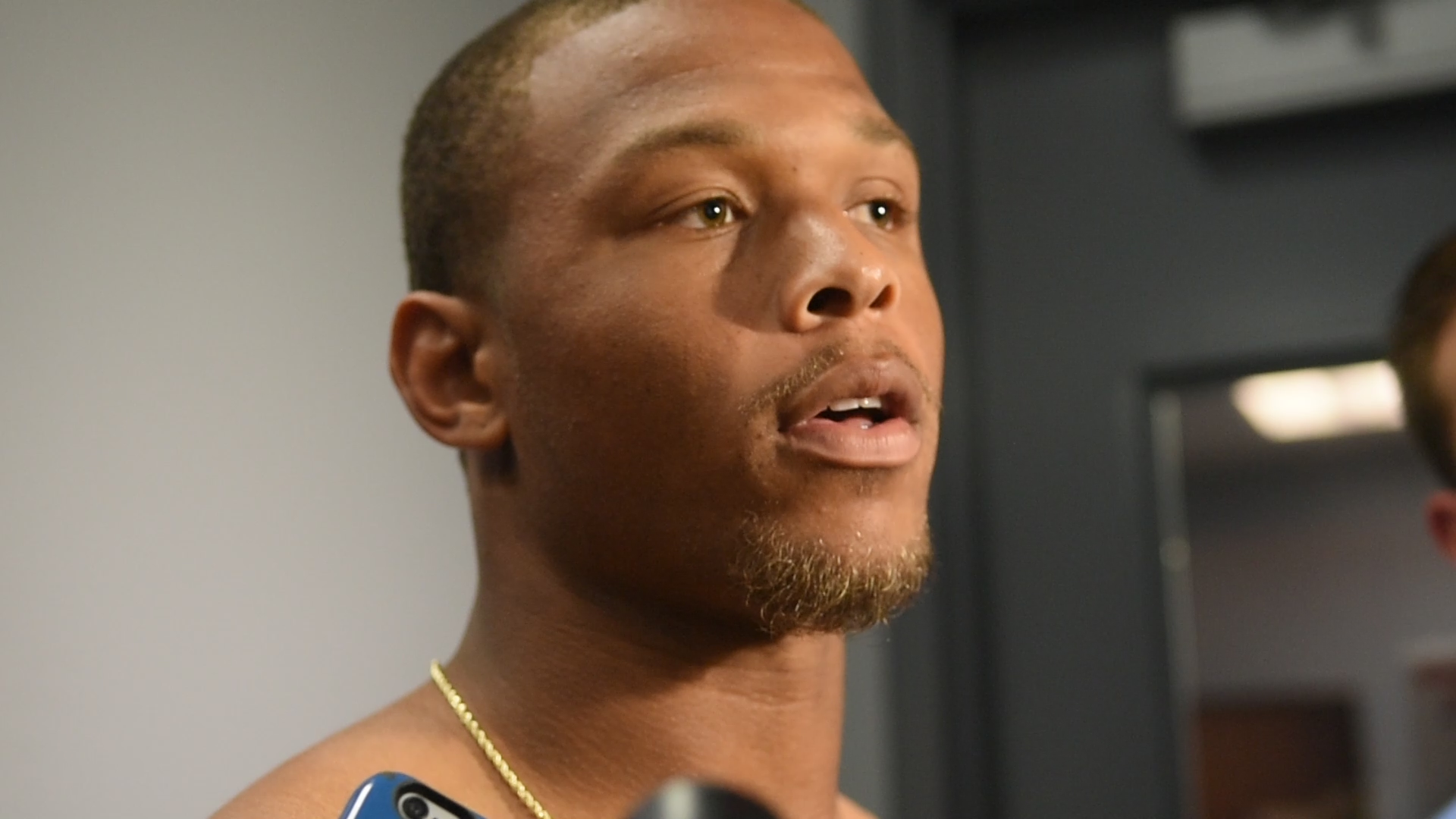 By Rickey Hampton, Editor and Founder of The African-American Athlete
A week ago I told you how much I admired Rishard Matthews, the Tennessee Titans' wide receiver, for his voice regarding the whole issue related to the so-called flag protests.  Matthews said that he plans to kneel during the national anthem until the current president, who recently referred to NFL players as "Sons of Bitches", apologizes.
And now with the NFL owners looking like they may introduce a rule requiring players to stand for the anthem, Matthews is taking things a step further.  When asked by a reporter via Twitter on Thursday if he will stand for the anthem if the NFL requires him to, Matthews responded: "No. I will be done playing football."
While Matthews has since deleted his tweet, he is clearly serious about this issue of justice and freedom.  And all you have to do is look at his background to understand why.
Matthews comes from a military family. His father served and his brother, Christopher Ruiz, was a marine who was killed while serving in Afghanistan two years ago. A six-year veteran of the NFL, Matthews plans to donate $75,000 to organizations that are addressing the issues of injustice and police brutality.
Those are the issues that his former teammate, Colin Kaepernick, began this movement addressing last season.

"Moving forward, I don't want this to be a publicity stunt," said Matthews, about his donation "I don't want to take away from what the whole protest is about, which is oppression, police brutality and inequality in this country. I fully stand with my brother Kaep [Colin Kaepernick] and I plan to continue to do that," Matthews said."
Comments
comments