Notice
: Undefined offset: 1 in
/var/www/wp-content/themes/jnews/class/ContentTag.php
on line
86
Notice
: Undefined offset: 1 in
/var/www/wp-content/themes/jnews/class/ContentTag.php
on line
86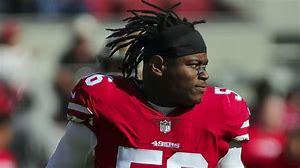 By Rickey Hampton, For TheAfricanAmericanAthlete.com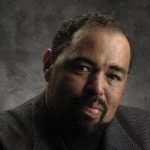 If there is still anyone out there who thinks Colin Kaepernick isn't being 'whiteballed' by the National Football League?
If  Washington's decision to sign Reuben Foster doesn't convince you of the hypocrisy surrounding Kaepernick's ban, nothing will.
Foster, a first-round draft pick by the San Francisco 49ers in 2017 out of the University of Alabama, was released by the team last Sunday after being arrested for domestic abuse. Foster, 24,  was arrested at the team hotel in Tampa last Saturday night before the 49ers' game against the Bucs. 
A 28-year-old woman said Foster "slapped her phone out of her hand, pushed her in the chest area and slapped her with an open hand on the left side of her face."  
Foster's latest arrest fits a pattern of off-field problems from guns to domestic abuse.
Despite all of those issues, he was out of work for two days before Washington claimed him on waivers.
This is the zenith of hypocrisy.
Washington signs a guy with a history of domestic abuse issues, yet when starting quarterback Alex Smith went down with an injury, the team passed on signing Colin Kaepernick, and instead went with Mark Sanchez.
There is not an NFL scout or coach that will tell you that Sanchez is a better quarterback than Kaepernick.  As Larry Lee, the former Vice-President of the Detroit Lions says: "There are 96 quarterback jobs in the National Football League, and Colin Kaepernick is more than qualified to have one of those jobs."
But, of course, this has nothing to do with Kaepernick's abilities.
It has everything to do with Kaepernick's decision to take a stand against racism and injustice that has long been a problem for black people and poor people in America. He did it as peacefully and respectfully as you could ask of a person, by kneeling quietly during the playing of the 'Star Spangled Banner'.
So, it is crystal clear.
Washington would rather hire a man who has an alleged history of beating women, than hire a man who stands for justice and equality and is a philanthropist and role model in his community.
What is even more infuriating is the cowardice of the Washington leadership. Instead team owner Dan Snyder, or team president Bruce Allen, or head coach Jay Gruden stepping out on this controversial issue, they trot out Super Bowl quarterback legend, Doug Williams, to handle the issue. 
 "Today we have claimed the rights to LB Reuben Foster," Williams said, in part of a written statement. "The Redskins fully understand the severity of the recent allegations made against Reuben. If true, you can be sure these allegations are nothing our organization would ever condone."
Way to take one for the team, Doug. You just got thrown under the bus.  If they can say that about Foster, couldn't they have made a comment about Kaepernick? "We respect Colin's freedom to express his feelings as an American citizen." Seems like that would work better than the B.S. than Williams was forced to put out.
In part of the statement Williams said the organization discussed bringing in Foster with the team, some of them who were teammates of Foster's in Alabama, and they were in support of Foster. That is all well and good. Foster deserves to be helped and supported through whatever he is dealing with so his problems don't continue.
However, if Washington was really serious about winning and doing the right thing they would have had a similar discussion with the players in regard to bringing in Colin Kaepernick.
And you can be sure that to a man, those players would have supported the signing of Kaepernick. 
The real truth is the Washington Redskins don't give a damn about what their players think unless it benefits their cause.
(Contact Rickey Hampton at Rickey@theafricanamericanathlete.com)
Comments
comments