Notice
: Undefined offset: 1 in
/var/www/wp-content/themes/jnews/class/ContentTag.php
on line
86
Notice
: Undefined offset: 1 in
/var/www/wp-content/themes/jnews/class/ContentTag.php
on line
86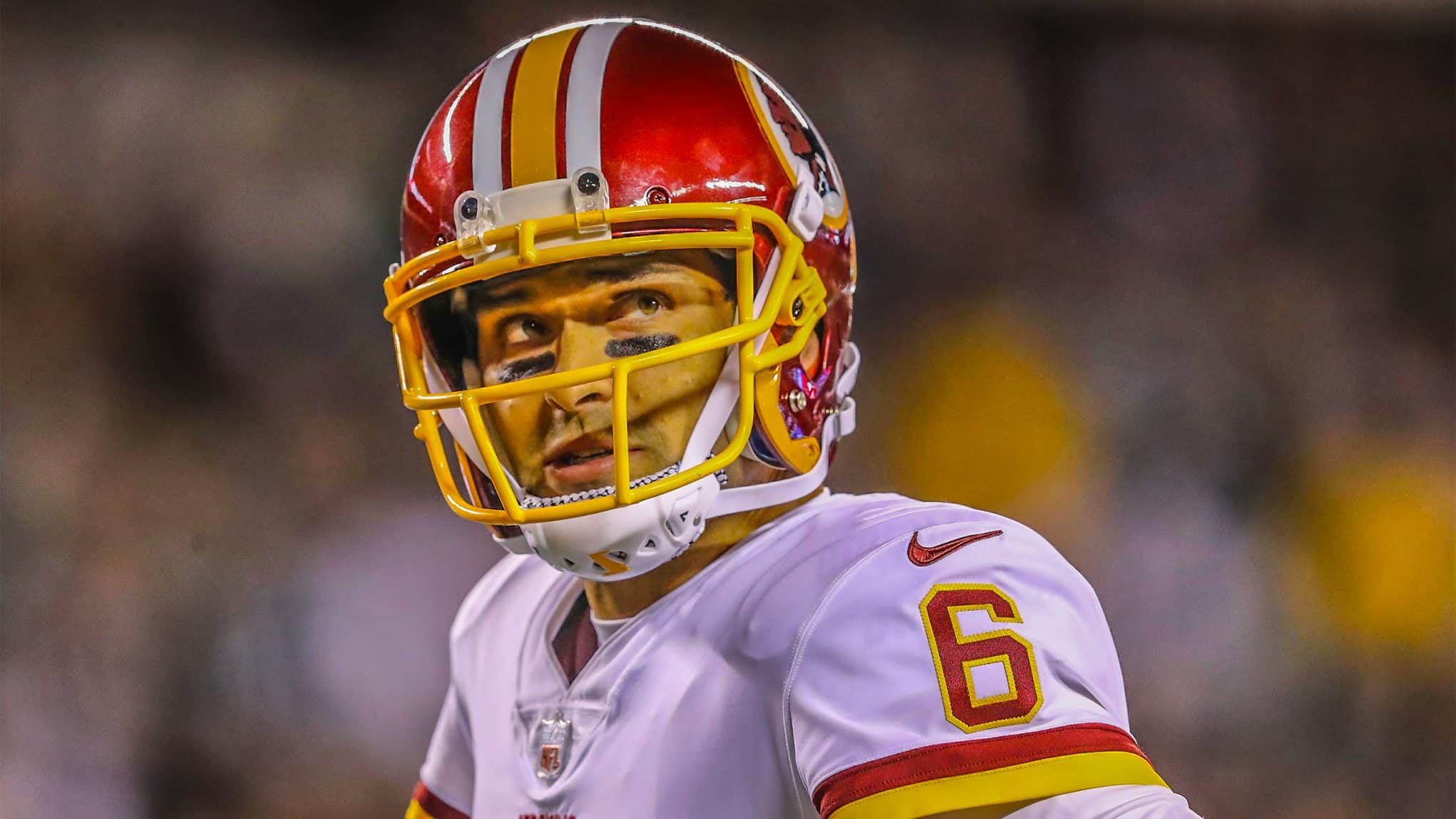 By Maury Jackson, For TheAfricanAmericanAthlete.com
At this stage in the NFL season, there are some teams with notable injuries at the quarterback position. The most important position in the NFL has boasted some tough injuries for starting quarterbacks in the league. The Bills, Jets, and Jaguars have all had a tough time at that position. And with that in mind, there is nothing like having a veteran quarterback on your roster who knows how to win games.
Perhaps the most alarming quarterback situation currently in the NFL is the Washington Redskins.
Despite being 6-7, and still with a chance to make the playoffs, they have now lost four in a row. Their latest loss came at the hands of the New York Giants, 40-16. At one point in the game with starting quarterback Mark Sanchez, they trailed 40-0. Sanchez passed for 38-yards and two interceptions on 14 pass attempts.
The decision to sign Sanchez shows the stubbornness of team ownership such as the Redskins may have caught up to them.
If I'm a player in that locker room, I would have much more belief in Colin Kaepernick performing at a better level for this team.
Numerous analysts and reporters, including Skip Bayless, even point out how the Redskins would have a much better shot winning the NFC East with Kaepernick instead of Mark Sanchez.
For someone with the experience and ability to win games the way Kaepernick showed in his career, it is flat-out silly to not offer a guy like this a chance to at least be third string.
What this season has shown is that the Kaepernick position clearly has nothing to do with football. It is all about politics and it is all about pleasing NFL commissioner Roger Goodell and the owners against Kaepernick.
Colin Kaepernick hasn't truly been considered, despite an injury-ridden period of the season for most teams. The last few weeks may very well conclude that Colin Kaepernick will never touch the NFL ever again.
Comments
comments