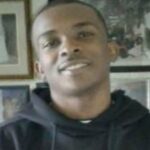 By Rickey Hampton, Editor and Founder of TheAfricanAmericanAthlete.com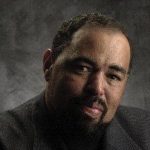 The Sacramento Kings defeated the Atlanta Hawks 105-90 Thursday night, but that was hardly the lead story to come out of that game.
The game was played at Sacramento's Golden 1 Center in front of a nearly empty arena because protestors would not allow fans to enter the building.  The protestors were standing up in the wake of the shooting death of 22-year-old Stephon Clark. Sacramento police officers fired 20 shots and killed Clark as he stood in the back yard of his grandmother's house.
Clark, the father of two children, was unarmed. He was in the back yard of his grandmother's house.  Apparently, the police, who had reports of someone breaking out car windows, feared Clark had a gun. However, he only had a cell phone.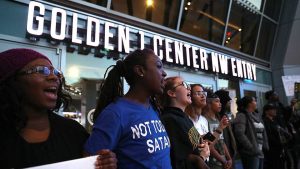 Do I even have to tell you that young Mr. Clark was a black man? And does anyone think if Mr. Clark had been a young white man standing in the back of his grandmother's house that he would be alive today.
It's a damn shame. A black man in America is not even safe in his grandmother's back yard. This is yet another tragedy.  It is yet another example of how young black men are far too often stereotyped as young, armed and dangerous.
This is particularly disgusting to hear after hearing how Mark Anthony Conditt, the 25-year-old white man who was serial bomber is being played as a loner who was confused and disturbed.  Of course, all you have to do is listen to Conditt's unapologetic video confession  to understand he was an evil person, who showed no remorse.
Sacramento Kings' owner Vivek Ranadive addressed the few fans that were actually able to get inside to watch the game.
"We are so very sorry for your loss," said Ranadive, reaching out to the Clark family. "We at the Kings recognize people's abilities to protest peacefully, and we respect that."
"We here at the Kings realize that we have a big platform. It's a privilege but it's also a responsibility. It's a responsibility that we take very seriously, and we stand here before you, old, and young, black, white, brown, and we are all united in our commitment."
"We recognize that it is not just business as usual, and we are going to work really hard to bring everybody together to make the world a better place, starting in our own community. We are going to work really hard to prevent this kind of tragedy from happening again."
Linked is more info on the shooting:
Comments
comments