Notice
: Undefined offset: 1 in
/var/www/wp-content/themes/jnews/class/ContentTag.php
on line
86
Notice
: Undefined offset: 1 in
/var/www/wp-content/themes/jnews/class/ContentTag.php
on line
86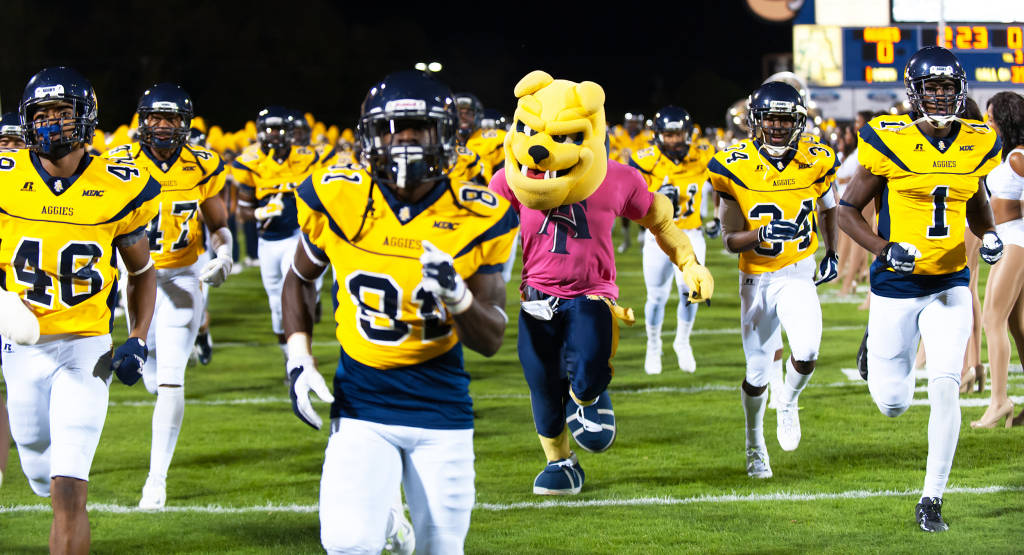 By Roscoe Nance, For TheAfricanAmercanAthlete.com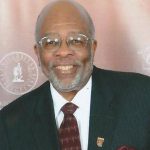 What in the name of Eddie Robinson, Jake Gaither, Big John Merritt, Walter Payton, Deacon Jones and all the other legends of Black College Football is going on here?
That's the question of the day as the season has passed the midway point with no dominant team or teams having emerged, and who will ultimately be crowned the 2019 National Champion is anybody's guess.
North Carolina A&T, the reigning champ and everybody's choice to repeat before the season began, looked like a lock for three weeks. They opened defense of their title on by extending their winning streak to 15 consecutive games. They had back-to- wins against FCS power Jacksonville State and East Carolina, an FBS program.
But, alas, the Aggies are proving not to be who we thought they were after losing – at home no less – to Morgan State, picked to finish last in the MEAC, and Florida A&M, a program that has wandered in the football wilderness for a decade while trying to recapture its past glory.
We've grown accustomed to seeing Grambling State, in the words of the G-Men's late, great coach Eddie Robinson, "put opponents in their pocket.'' Roderick Fobbs, a running back at Grambling under Robinson, has continued that trend, but not with this year's version of the Tigers. They have looked ordinary while losing to SWAC West foe Prairie View A&M 22-16 in their most important game to date. G-Men only scored two points through the first three quarters and they allowed 10 sacks. They also lost to Alcorn in the waning seconds 33-26 as the Braves gained 33 yards on a third-and-20 play that set up the winning touchdown.
Speaking of Prairie View, the Panthers made a case for being that team during the first month of the season. They had Rice beaten until they made a couple of late-game mistakes in their season-opening 31-28 loss; the following week they dusted off North Carolina Central 40-24 in the MEAC/SWAC Challenge; they followed up that victory with an impressive showing against Sam Houston State, a perennial FCS playoff participant while losing 41-32, and then came their dominant outing against Grambling.
But inexplicably, the Panthers laid a 38-0 egg in home loss to Southern in the Jaguars' first game after Alcorn humbled them on their homecoming, 20-3. Southern only gained 139 yards total offense in that game.
Go figure.
"There's been parity, and some nice coaching,'' says ESPN College Football Analyst Jay Walker.
That sounds like a sophisticated way of saying anybody can beat anybody, and anybody can lose to anybody. How else do you explain unbeaten Morehouse beating perennial SIAC power Tuskegee for the first time in seven years one week, and then losing to 41-19 at home to Albany State, a 20-0 loser to Tuskegee, at home the next week?
Parity is a good thing for long-suffering fans and alumni of traditional downtrodden programs. Going to games knowing that when the clock winds down to triple zeroes, and the scoreboard goes dark, your team might walk off the field a winner energizes fans and keeps them coming back.
Still, there is something comforting in knowing that there is a team or two or three that week in and week out is without peer, a cock of the walk. That too is a good thing. Having a dominant team or teams creates broader interest and brings widespread attention.
That was the case in 1984 when Alcorn and Mississippi Valley State were ruling the SWAC. They both were unbeaten going into November, and a standing room crowd in excess of 64,000 – and they didn't stay in the parking lot tailgating; they actually went into the stadium – showed up at Mississippi Veterans Memorial Stadium on a Sunday afternoon to watch them knock heads and thousands more watched on TV and listened on the radio.
It's hard to imagine that kind interest in game between two teams that are hot one game and cold the next like what we're seeing this season.
Donal Ware, host of the nationally syndicated radio talk show 'From The Press Box To Press', says what we're seeing just might be a changing of the guard.
"I think you're seeing teams coming up team and becoming good teams,'' he says. "The only bad teams are Texas Southern, Mississippi Valley and (Arkansas) Pine Bluff.''
But where are the great teams?
It looks like they are nowhere to be found. Just take a look at the rankings. North Carolina A&T is the only HBCU that shows up in the FCS or Division II national rankings. The Aggies were No. 19 in the STATS FCS Top 25 and tied for 18th in the FCS Coaches Poll with a 5-2 record. They are on a downward track after starting the season at No. 14 and rising to No. 4. They could move a place or two after beating Bethune-Cookman. Morehouse got six votes in last week's AFCA Division II poll.
Florida A&M is No. 1 in Ware's 'Box To Row' rankings despite a 5-2 record and what has to be considered a bad loss to Jackson State. The Rattlers have picked up some votes in the FCS polls but have yet to crack the Top 25. Grambling topped the 'Power News and Sports Radio Network', a familiar place for the G-Men, despite their uncharacteristic 2-3 record before losing to Alcorn over the weekend.
It's a real possibility that this year's Black College National Champion could have four losses. I have one word for that: Ugh!
(Roscoe Nance is an award winning journalist for the Columbus (Ga.) Ledger-Enquirer, Jackson (Miss.) Clarion-Ledger, and USA Today. He co-host of the 'Express Yourself with T-Ramone and 'Sco' podcast with veteran sports writer Tim Turner. You can hear their podcast live on Wednesday's at 8 p.m. EST by listening on your cell phone at 929-477-1209. The internet link is available on Wednesday's at The African-American Athlete Facebook page. Mr. Nance can be reached at: scomobile@aol.com)
Comments
comments