Notice
: Undefined offset: 1 in
/var/www/wp-content/themes/jnews/class/ContentTag.php
on line
86
Notice
: Undefined offset: 1 in
/var/www/wp-content/themes/jnews/class/ContentTag.php
on line
86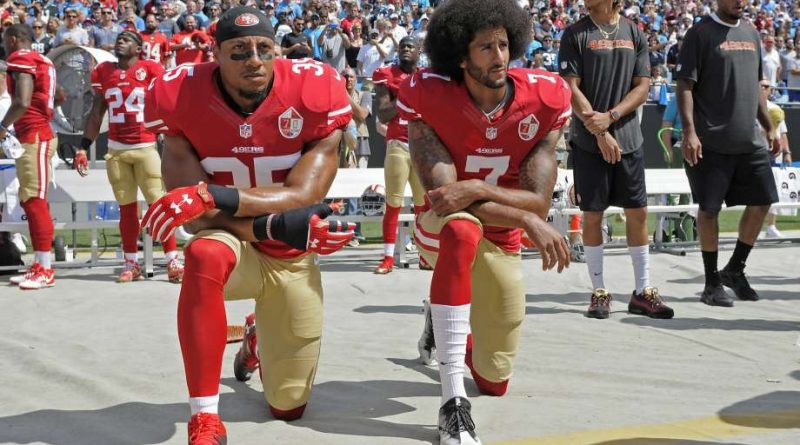 By Leland Stein III, For TheAfricanAmericanAthlete.com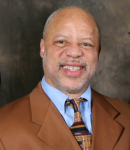 Out of the blue the long-awaited court battle between the NFL's behemoth legal machine and former San Francisco 49ers quarterback Colin Kaepernick and Eric Reid, a defensive back for the Carolina Panthers, came to a sudden conclusion.
Although Kaepernick and Reid's collusion grievances were filed separately, the NFL recently opted to settle both cases at once and wash their hands of the mess it had created.
Their grievances alleged that because Kaepernick commenced the NFL's national anthem protest, kneeling for social justice and the subsequent groundswell it induced in 2016, and Reid, a 49er at the time, who was among the first to join him, collectively they were targeted discriminatorily by all the owners who colluded to keep them out of the league.
"For the past several months, counsel for Mr. Kaepernick and Mr. Reid have engaged in an ongoing dialogue with representatives of the NFL," the players' attorney Mark Geragos and the NFL said in a joint statement. "As a result of those discussions, the parties have decided to resolve the pending grievances. The resolution of this matter is subject to a confidentiality agreement so there will be no further comment by any party."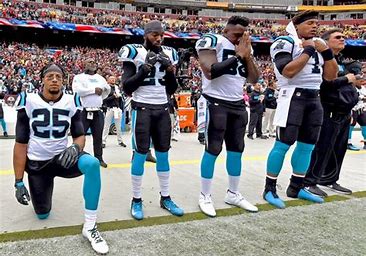 I talked to some of my inside people around the league and they speculated the secret settlement for Kaepernick is guesstimated in the $40 to $60 million range. Reid's amount is much lower because he did sign a three-year contract with Carolina.
The question is, why did the NFL fold its legal deck of cards so soon?
Especially since Donald Trump jumped in and used the specter of this black man to stir resentments. He took the discourse to a negative level. He obviously touched a nerve in white America that joined his retort and totally buried the real intent of Kaepernick's stance on social justice.
"Wouldn't you love to see one of those NFL owners, when someone disrespects our flag, to say: 'Get that son of a bitch off the field right now. Out! He's fired. He's fired!'"Trump told a crowd in Alabama.
And of course, they roared with approval.
The national anthem kneeling controversy during the 2016 and 2017 NFL seasons saw the league's TV ratings drop by more than 17 percentage points (although that was not the sole cause). The rating drop resulted in around $500 million in lost revenue for the NFL's TV partners.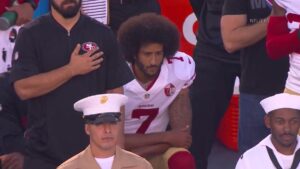 If that was the case, again why did the lordly NFL retreat and surrender?
How impactful is losing $500 million, when the league earns over $14 billion a year? It is minimal.
The fact of the matter is, although Kaepernick had not played a down since the end of 2016, he continued to hover over the league. Every time a backup quarterback was signed, Kaepernick's name was invoked if only to ask why he remained out of the league (and there have been some very, very ordinary guys signed ahead of him).
I think the NFL owners just thought Kaepernick would fade away into the vast football oblivion. However, just the opposite has happened much to their chagrin. He persevered despite fountains of vitriol from this nation's president.
Although kept off the field of play, Kaepernick has loomed large like a Macy's Thanksgiving Day float in New York's annual parade.
Before the 2018 season began an arbitrator in Kaepernick case dismissed the league's attempts to throw out his grievance. Then he announced a lucrative endorsement deal with Nike, which provides uniforms to all 32 NFL teams. To add to the owners' discomfort, Nike also made Kaepernick a face of its "Just Do It" campaign, putting out a commercial narrated by him during the opening game of the season.
While in Atlanta covering Super Bowl XIII, I saw a smorgasbord of Kaepernick jerseys, and on twitter saw numerous celebrities, fellow athletes and others supporting him and his non-violent protest for basic human rights.
Basketball stars LeBron James and Kevin Durant were photographed wearing Kaepernick jerseys on Super Bowl weekend; the rapper Common tweeted a photograph of himself alongside the longtime activist Angela Davis, who was wearing a Kaepernick jersey; and the filmmaker Ava DuVernay said on Twitter that she was boycotting the Super Bowl in support of Kaepernick.
Kaepernick did not burn a flag. The subtle nature of his protest was such that fans and sportswriters went three preseason games before they noticed that, oh yeah, Kaepernick was sitting out the national anthem.
Yet, this protest has morphed into an international calling as world-wide teams and athletes have all joined Kaepernick in his non-violent quest of equal liberties. He has entrenched himself into history's lore. In fact, Amnesty International has named him an ambassador of conscience.
A protracted legal battle would have been a legal nightmare for the NFL. It seems to me the league was very much concerned over potentially embarrassing disclosures. They were concerned about further alienating fans and sponsors. Especially, since a number of motions and rulings went in Kaepernick's favor during the discovery process.
During Super Bowl week in Atlanta, which took place less than two weeks before the league settled with Kaepernick and Reid, the NFL tapping into Atlanta's Civil Rights legacy, welcomed Andrew Young, John Lewis and Bernice King, the daughter of Martin Luther King Jr., they were on the field and participated in the opening coin toss.
Maybe that was a prelude to what direction the league was taking, as it tries to remove itself from Trump's alienating retorts.
The owners almost surely conspired to blackball Kaepernick, and their capitulation speaks volumes of how the PR conscience NFL saw their position and outcomes of a long protracted legal battle with Kaepernick.
When reporters asked Kaepernick why he was risking his career, he said: "To me, this is bigger than football, and it would be selfish on my part to look the other way."
The Kaepernick and Reid settlements provided the league with a measure of protection and ended a nightmare for them. The NFL just wants to move on and tap into the short memories of too many in America.
The NFL has too many other issues around player health that I think it needed to clear its plate and refocus on an even bigger issue.
Kaepernick was indeed silenced by the NFL settlement. But his legacy will resonate even louder and louder as time moves on.
Leland Stein can be reached at lelstein3@aol.com or Twitter @LelandSteinIII
Comments
comments