By Tim Turner, For The AfricanAmericanAthlete.com,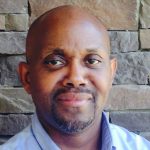 While college players across the country Sunday were dreaming of playing in the AFC and NFC title games, Malek Young was announcing that he'd worn his last "Turnover Chain" at the U.
Young, a 5-foot-9, 180-pound sophomore cornerback, had been a starter since his last three games of his freshman season. He had an outstanding season in 2017 finishing with 43 tackles and two interceptions that helped Miami to a 10-3 season and a Coastal Division title in the Atlantic Coast Conference. Young will have to hold on to that for a lifetime because to repair a neck injury he sustained during Miami's Orange Bowl game against Wisconsin will require career-ending surgery.
As a second-year player, you have few options of whether to play or not in your team's bowl game. But because he played in the Orange Bowl, and was injured, there will be no dreams of Super Bowls.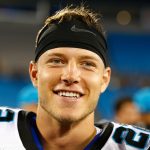 It's a calculus not many players have dared make until the previous bowl season was highlighted by Former running backs Christian McCaffrey (Stanford) and Leonard Fournette (LSU) opting to sit out their team's bowl games. This year, Texas trio Connor Williams (offensive tackle), DeShon Elliot (safety) and Holton Hill (cornerback); Florida State safety Derwin James, Oregon running back Royce Freeman and North Carolina State defensive end Bradley Chubb all sat out their bowls. Williams — who missed most of last season with a knee injury — like Chubb, are projected first round picks. So, like it or not, the motivation is purely a business decision.
And I don't blame them. They've got their futures to consider, and isn't that what college is supposed to be about? Getting kids ready for their next phases of life?
One kid who was spared making such an overt stand was UCLA quarterback Josh Rosen. In his season-ending victory over Cal, Rosen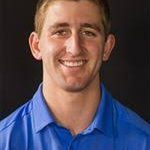 suffered his second concussion of the season. And though he said he wanted to dress for his team's bowl game, under advisement from his physicians, he missed the Bruins' Cactus Bowl game against Kansas State.
The kid is from Manhattan Beach, so he is not hurting for money. He'll just be making more of it next season in the NFL where he is projected to be a first-round selection after a season that saw him throw for 3,756 yards, 26 touchdowns. But he knows his situation is unique, and said he totally got why top players give playing in bowl games a second thought.
"A lot of people bash them, but some of them have to realize that some of these guys have families, some of these guys have kids," Rosen told Sports Illustrated. "Some of these guys really have to support the people around them. Some of them maybe have been put in unfortunate circumstances where they can't afford to be in school for another year. They might want to … If they feel like they've locked in their future earnings to take care of their kids, or families, sisters, brothers, whatever, then I think people should really look into their story and see how football is affecting their life."
Rosen gets it. The rest of those who would make a big deal out of players choosing to protect their futures need to get it too. I don't know if Malik Young, if he had a choice, would still have played in the Orange Bowl. He could have suffered that injury during the regular season and been facing the same outcome. But his situation is definitely an object lesson for others.
Comments
comments